Secret Garden
Somewhere within us all there is a secret garden. A garden in which we can seek refuge when times are rough, or retire to in joy or contemplation. For years I have visited my own secret garden in search of organic harmony and melody. -- Rolf Lovland
In 1994 I met an artist who through the soulful simplicity of her instrument gave my songs a voice. She is the famed Irish violinist Fionnuala Sherry. Together we have tended the secret garden - and the crop is here for your picking. It is my sincere wish that by uncovering some of our secrets, you will pay a visit to your own garden. -- Rolf Lovland
This was a concert of feelings, for feelings - expressed in art and music. Fionnuala Sherry's emotional, crystal clear violin, Steinar Ofsdal's near weeping flutes, the etherial harp and voice of the Irish Katie MacMannam (known previously from Riverdance), directed by Rolf Lovland's sensitive piano and synthesizer playing ... Secret Garden is nearly a completely unique dimension in today's music. -- Johnny Andreassen
People often ask what kind of music Secret Garden is. Is it classical, Norwegian, or Irish traditional music, world music or new age? I don't know. I only know that the music comes straight from the heart, and contains elements of all this. -- Rolf Lovland
We don't want to dictate to our listeners as to what kind of music this is, or what kind of message the music conveys. The idea of a 'secret garden' is that everyone has their own. -- Rolf Lovland
Imagine. Our planet floating silently in space. Around it, a white dove flies - forever circling. Every one hundred years, the dove's wing gently touches the face of Earth. The time it would take for the feathered wings to wear this planet down to nothing is eternity. -- Rolf Lovland
Within eternity time passes.
Within time there is change.
Soon the wing of the white dove will touch our world again.
The dawn of a new century.
Time for a new beginning.
Time for a new beginning.
At the break of Dawn of a century
Let voices ring
Rejoice and sing
Now is the time
Now is eternity
Love is our destiny
Dawn of a century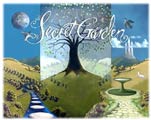 Imagine Clannad or Enya without the mush, imagine a violin, the beautiful, haunting sound of Uilleann pipes, crystal clear vocals, and you are somewhere to imagining Secret Garden.
Secret Garden were born out of the Eurovision Song Contest. Hard to believe that music worth listening to rises above the bland crud to win, but win it did.
Secret Garden are two musicians, Rolf Lovland and Fionnuala Sherry, plus many more who accompany the lead two. Both musicians are classically trained.
Rolf Lovland (Composer | Producer | Keyboards) was born in Kristiansand, in southern Norway. He studied music at the Music Conservatory in Kristiansand, and received his Masters degree in music at the Norwegian Institute of Music in Oslo. Stage Instruments: Acoustic Grand Piano, Yamaha PF-200 digital piano and Roland JV-2080 / XV 5080 module.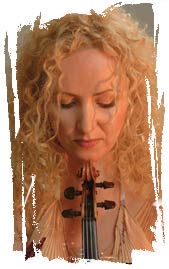 Fionnuala Sherry (Violin) grew up and went to school in Naas in County Kildare, surrounded by a musical family that ignited her passion for music at an early age. She started to play the violin at the age of eight, and at fifteen she moved to Dublin to study music. She graduated with honours from Trinity College in Dublin, and the College of Music, and was later employed by the RTE Concert Orchestra, where she was a member for ten years. Her talents extend beyond the classical symphonic and operatic repertoire and she has performed with the great Irish icon, Van Morrison. On stage, she enchants with her musical intensity and soulful performances. Her unique violin virtuosity lies at the heart of Lovlandís compositions. Fionnuala performs, both on stage and in the studio, on an English John Edward Betts violin from 1790, with a Hill bow.
The Irish influence is strong and may explain the high ranking in the Irish charts. Secret Garden held the no. 1 chart position for 7 weeks in a row with Once in a Red Moon, during the same period Dreamcatcher moved between position 2 and 3 in the RTE's Lyric FM Classical Radio charts.

discography
web
---
For Estie for a lovely evening and Monika who appreciates good music.
---
Music
---
(c) Keith Parkins 2003-2005 -- January 2005 rev 1