The Arming of Turkey

The international arms trade grew by 8 per cent in real terms in 1996 ... This is good news for defence exporters ... But hardly for anyone else. -- editorial, Financial Times
The majority of what their military has is from us, so of course US weapons are involved in whatever it is they do. -- US State Department official
Training has been provided in the UK to members of the Turkish armed forces as is normal practice between NATO nations. -- Lord Gilbert
We'll finish terrorism but we are being held back by democracy and human rights. -- General Ahmet Corekci, Deputy Chief of Staff
Indiscriminately, the Turkish army is terrorising the local people on the grounds that they are supporting the terrorists ... -- Human Rights Watch
... there is no room for liberated regions and activities aimed at language, racial, class or sectarian differences in our homeland. The government will defeat the disease and heads will be crushed. -- President of Turkey
The Kurdish Question is a veritable powder barrel, endangering the stability of not only Turkey and the Middle East but also peace in Europe. -- Danielle Mitterand
The logic of [Saddam Hussein's] military build-up was that he eventually had to use his new arsenal in an attempt to pay for its purchase. -- Lawrence Freedman
Turkey is a stabilising and balancing element in the Balkans, Caucasus, and the Middle East where risks and the threats such as extreme nationalism, fundamentalism, proliferation of weapons of mass destruction, terrorism and ethnic conflicts have appeared. -- 1998 Turkish Ministry of Defence White Paper
Turkey is a pariah state. It has been engaged in a war of genocide against the Kurds, gross violations of human rights, invasion and occupation of northern Iraq and northern Cyprus. Much of the military hardware to enable Turkey to carry out its repressive policies has been Nato supplied, the users Nato trained. Turkey has the largest armed forces in Nato outside of the United States.
The Supply of Arms
Two major reports into the arming of Turkey have recently been published. The first by Human Rights Watch (November 1995), the second by Campaign Against Arms Trade (January 1998). Both reports highlight the fact that most of the hardware that forms the backbone of Turkey's repressive policies is NATO supplied.

NATO members have both sold and donated a wide range of weapons to Turkey, including more than 500 combat aircraft, 500 combat helicopters, 5,000 tanks, and thousands of artillery pieces, mortars, machine guns and assault rifles. The United States has been Turkey's main supplier, providing about 80% of Turkey's arsenal. Over the past decade (up to 1995), the US Congress has appropriated $5.3 billion in military aid (grants and loans to purchase weapons) for Turkey, making Turkey the third largest recipient of US military aid (after Israel and Egypt).

Turkey has recently invited bids for the supply of four early warning aircraft (AWACS) (mid-1998). The contract is worth around $1 billion. The aircraft would enable Turkey not only to command and control its own airspace but also that of the surrounding region. Likely suppliers are Boeing, Lockheed Martin, Northrop Grunman, and Israel Aircraft Industries.

Members of an ill-fated Peace Convoy to Turkish occupied Kurdistan (August/September 1997) witnessed at first hand Nato supplied equipment in action. The Peace Convoy attempted to travel from Istanbul to Diyarbakir, but were stopped from reaching their final destination by a military blockade. The original intention had been to travel by train from London but these plans had to be abandoned at the last minute due to Germany giving way to Turkish pressure and refusing to allow the train to pass through German territory. After US and UK, Germany is the largest weapons supplier to Turkey. Germany is currently trying to sell Turkey 1,000 Leopard II main battlefield tanks.

During an EU Summit in Cardiff (south Wales) to conclude Britain's Presidency of the EU, peace activists were demonstrating in Nottingham (English Midlands) against the supply of machine guns by Heckler and Koch to Turkey (June 1998). Britain has an 'ethical foreign policy'. By the end of June 1998, one year into the policy, more than a thousand breaches of the policy had been identified. Major recipients of arms that breached the code included Turkey. The breaches (to Turkey) included: machine guns; small arms, machine guns and accessories; toxological agents, riot control agents, and related equipment including tear gas. Turkey's human rights record and its aggression to its neighbours is such that any supply of arms to Turkey would be a clear breach, but the UK government has refused to implement a blanket ban on arms sales to Turkey. Not long after the announcement of the 'ethical foreign policy' Turkish generals were honoured guests of the UK government at an Arms Fair in Farnborough, Hampshire. Vickers is currently bidding to supply Turkey with 800 main battlefield tanks.

In a State Department report (June 1995) the US officially admitted for the first time that Turkey had been involved in gross violations of human rights including torture, extrajudicial executions and forced village evacuations. The report admitted that US supplied arms were being used in Turkish occupied Kurdistan where most of the abuses were taking place. Following the publication of the report, General John Shalikashvili, Chairman of the Joint Chiefs of Staff, wrote a letter to the US Congress urging the legislature not to cut military assistance to Turkey because of its human rights record. The report not withstanding the US is still supplying weapons to Turkey, including M-60 tanks, helicopter gunships, cluster bombs, ground-to-ground missiles and small arms. The US is also involved in co-production agreements with the Turkish defence industry, most notably helping to build the F-16 fighter-bomber, which has been involved in ground attacks on Kurdish villages in both Turkey and Iraq.

The US State Department has been ordered by the US Congress to follow up its report with a detailed investigation into Turkish misuse of US-supplied weapons, but so far has failed to do so. Ironically the reason given for failing to carry out detailed investigations in Turkish occupied Kurdistan is that the level of activity poses too great a danger.

The spearhead of the anti-PKK operations and the worst abusers are the regular forces belonging to the Jandarma (Gendarmerie), and special counterinsurgency units belonging to both the Jandarma and the police. These special forces are recruited from far-right Turkish nationalist groups notorious for their hatred of Kurdish culture and self-determination. These special forces use US-designed arms and British-supplied armoured vehicles. The regular Turkish Army and Air Force, an integral part of NATO, are also implicated in the abuses.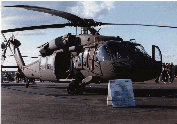 Out of 45 Sikorsky Black Hawk helicopters purchased in 1992, 35 went to the Gendarmerie, the remainder to the army.
The US exports stun devices. One of the recipient countries is Turkey where they are used to torture detainees. Mediha Curabaz, a 25-year old nurse, following a vicious beating had electric shocks applied to her nipples and was then repeatedly raped with a stun device.
During the Gulf War two British airmen were paraded on Iraqi TV badly beaten and forced to 'confess' their actions. During the 1996 rout of the Kurds by Saddam Hussein one of these airmen spoke out publicly against the West's policy of protecting the Kurds. This was not because the airman had no sympathy towards the Kurds, far from it, his attack was on the hypocrisy of the West. One day British aircrews would be risking their lives to protect the Kurds from Iraqi incursions, the next day they would be asked to stand down to allow Turkey to carry out bombing raids against Kurdish villages. Raids using a military machine financed and built by the West. The airman spoke of the low moral of the British and American aircrew who were risking their lives to protect the Kurds from Iraqi incursions. One day American aircrew would fly American F-16s to protect the Kurds, the next day Turkish made-under-licence F-16s would be used to bomb Kurdish villages.
Research by Human Rights Watch has concluded that NATO supplied equipment has been used for forced evacuation of rural populations and destruction of their villages, indiscriminate fire, torture, and summary executions.
In response to questions asked in the British Parliament the government admitted that Turkish armed forces were regularly trained in the UK by the British MoD. The government also admitted that Turkish police officers had received training in the UK. [Hansard 14.4.88, 31.1.91, 1.7.97]
As a Nato partner, Turkey is supplied with reconaisance data by the US/UK. That data is used by Turkey to target Kurdish villages, pin-point concentrations of PKK guerrillas.
Although the abuses are well documented the West continues to supply Turkey and turn a convenient blind eye. During the Cold War Turkey was seen as a staunch ally, though in reality a buffer zone, a place to do battle against the Warsaw Pact, and a convenient aircraft carrier and staging post for Russia and the Middle East. Post-Cold War new reasons have been found to prop up Turkey, a stable ally in an unstable Middle East, a tough opponent of terrorism and Islamic Fundamentalism. The policies are flawed. By supporting Turkey in its dirty wars the West is creating the very scenarios it wishes to avoid. Turkey through its aggressive intentions is destabilising not only the Middle East but also the Caucasus and the Balkans. Countries bordering Turkey are engaged in an Arms Race with Turkey, fearful of Turkey's intentions. Iraq is back to pre-Gulf War arms levels, Iran to pre-Iran-Iraq War. Threats against Greece (a democratic member of Nato) are straining Nato to breaking point. The war of genocide against the Kurds has created an embittered underclass - 4,00 destroyed villages, 3 million displaced people - a vast recruiting ground for the PKK. The crackdown on Islam has created a growing army of Muslim Fundamentalists, fired with a hatred of the West and anything and everything Western. Turkey is unstable and on the point of collapse. Its vast arsenal could just as easily be turned on the West as on any of its near neighbours in the Middle East.
Turkey was the world's second largest spender on arms procurement during the period 1992-1996. The annual budget was around $2.5 billion in the 1980s, then rose sharply in the 1990s to $5.3 billion in 1990, $5.7 billion in 1992, and $6.3 billion in 1996. In April 1997, Turkey announced a $31 billion modernisation programme. An estimated 20% of GNP is absorbed by the military, security forces and the cost of fighting the dirty war against the Kurds, three-digit inflation, the vast majority of Turkey's citizens live in abject poverty. Iran spent $19 billion on weapons in 1991 ($2 billion in cash sales), $14.5 billion in 1992, an estimated budget of $50 billion for the period 1992-1997. Iran has an estimated foreign debt of $30 billion with 15 million out of a 58 million workforce unemployed. Cyprus is awaiting imminent delivery of Russian S-300 missiles (expected Autumn 1998) to give it control of its own airspace to counter probable Turkish attacks. Turkey has threatened a pre-emptive strike. As a consequence of Turkish aggression, the small island of Cyprus is the most heavily militarised piece of real estate on the planet, and the Eastern Mediterranean is bracing itself for imminent war. Defence expenditure is crippling the Cypriot economy. Greece is embarking on a $10 billion modernisation programme. Saudi Arabia is the world's largest arms importer. Since 1990, Saudi Arabia has contracted to buy in excess of $30 billion worth of American tanks, missiles and fighter aircraft. It is only purchases by Saudi Arabia and Israel that keeps the F-15 production line in business. The £20 billion Al-Yamamah contract with the UK (Tornados and ships) is the world's largest defence contract. Other Middle East countries, Syria, Kuwait, the Gulf States, are following a similar pattern.
The Gulf War provided a live show-case for the US/UK defence industry. Weapon sales rocketed post-Gulf War. The US/UK were able to field test new weapons and try out new strategies. Since the Gulf War the UK has risen to become the world's No 2 arms exporter (after the US), capturing almost 25% of the world market. At 39.5% of total arms deliveries, the Middle East receives the largest share of international deliveries (1996 figures).
No one would dispute that Saddam Hussein was and still is a thug whose elimination would make the the world a better and safer place. Like General Noriega before him, Hussein had grown too big for his boots and forgotten the correct (subservient) position of a client state. He also made the mistake of trying to steal a toy that belonged to the big boys. It was only once the decision had been made to cut him down to size that his atrocities were widely reported. Right up to the start of the Gulf War, US/UK had been providing arms and financial credit. The UK had advanced £1 billion in export credit to Iraq, Henry Gonzalez, chairman of the House Banking Committee, described the US credits as not insignificant. The Atlanta branch of BNL (Banca Nazionale de Lavoro) extended $5 billion in loans to Iraq, the US government promised credit of $1 billion. At the time of the US invasion of Panama, Operation Just Cause (a mere coincidence that it occurred days before control of the Panama Canal was to pass into Panamanian hands), the US was Iraq's largest trading partner. Iraq invaded Kuwait several months later.
As an aside on the US invasion of Panama. It involved 26,000 US troops (the largest US military operation since Vietnam), and left at least 2,000 Panamanian dead. It served as a test bed for new US weapons and strategies (the first time the Stealth Bomber was used). If the intention had been to take out Noriega (the declared intention), this could have been achieved with about 100 special forces personnel. The Coalition response to the invasion of Kuwait (actually the US/UK response) was a 'principled stance against aggression' and 'the upholding of international law', oil barely got a mention. The Turkish invasion of Cyprus, the Indonesian invasion of East Timor, not to mention the irony of the US invasion of Panama, were conveniently overlooked.
One of the factors that drove Saddam Hussein to invade Kuwait was that Iraqi coffers were being bled dry to pay for Western weapons and he was hoping to make his investment pay and Kuwait offered tantalisingly rich dividends. In the words of Boyden Gray (Presidential Counsel to George Bush) 'If there was anything we did wrong, it was that we squeezed Saddam too much ... God, this guy had real money problems. No wonder he went marching into Kuwait.'
At the time Iraq was gassing the Kurds in Halabja, David Mellor (UK Foreign Office Minister) was an honoured guest of Saddam Hussein. Within a month of the gas attack Iraq was offered £340 million of export credit. Later in the year sales to Iraq had risen from £2.9 million a year ago to £31.5 million. Iraq had grown to become Britain's third largest market for machine tools. Right up until the invasion of Kuwait, Britain was supplying Iraq with precision machine-tools used for the manufacture of shells, mortars, artillery rockets, howitzer fuses, parts for Scud missiles, and components for a gas centrifuge used in the Iraq nuclear weapons programme. In the words of a top secret intelligence report the machine-tools shipped to the Nassr complex were sufficient 'to equip a factory producing 500,000 155 mm shells per annum'. Britain also attempted to supply parts for the Iraqi supergun (to be shipped disassembled disguised as oil pipe line for assembly in Iraq). The same top secret report noted that the UK 'is helping, often unwillingly, but sometimes not, to set up a major indigenous arms industry', the total sales to Iraq represented 'a very significant enhancement to the ability of Iraq to manufacture its own arms'. On 1 August 1990, a further export licence was granted for Iraq, the following day Iraq invaded Kuwait. During the whole of this period, there was an arms embargo in place on Iraq.
At the start of the Gulf War, Iraqi Kurds were holding down a sizeable proportion of the Iraqi army. The Iraqi Kurds offered the Coalition a deal. They would link up with opposition forces within Iraq and open up a second front in northern Iraq, they would attempt to seize Baghdad, 100,000 Iraqi troops were prepared to defect. The US State Department refused to meet Iraqi Kurdish leaders. Their offer was contrary to US plans. The US did not wish to see a democratic solution or the possible break up of Iraq. The preferred option was a palace coup, with a military junta under US control. Turkish cooperation, including the use of Turkish territory by Coalition forces, was conditional on there being no independent Kurdish state established on their common border in northern Iraq. The UK response was to round up and imprison Iraqi opposition leaders living in Britain. Following the rout of Saddam Hussein from Kuwait, the rebellion of Marsh Arabs in the south of Iraq, and strong encouragement from John Major and George Bush, the Iraqi Kurds rebelled. The initial successes were however short lived and the Kurdish rebellion was brutally suppressed by Saddam Hussein. The expected military intervention by the US and UK did not materialise. George Bush caved in to pressure from Turkey (who did not wish to see a Kurdish state on its doorstep) and Saudi Arabia (who did not wish to see Shiites establishing a foothold in Iraq). As a sop to world opinion, the US and UK established a 'safe haven' in northern Iraq, a fraction of Kurdish territory. Post-Gulf War, the economic sanctions against Iraq remain in place to prevent Iraqi oil coming onto the world market. As a major producer (3-6 million barrels per annum), Iraqi oil would cause the bottom to drop out of an already depressed market and the Saudis would no longer be able to meet their commitments on arms purchases (they are already stretched meeting their payments).
Through intelligence reports and the fact that the West was supplying and installing Iraq's armaments industry (within the UK it was often difficult to distinguish the difference between the suppliers and the intelligence service) it was easy for the Coalition to target these sites and for the weapons inspectors to carry out follow up inspections. The bombing of Iraq, once these sites were eliminated targeted the civilian population and its supporting infrastructure, markets, houses, schools, water supplies, hospitals. A starved, psychologically damaged, physically disabled, battered population does not rebel.
During the Iraqi attacks on the Kurds in 1988 (bombings and gas attacks) the Iraqi Kurds had a foretaste of what to expect from Turkey. 60,000 Kurds fled across the border into Turkey. Turkey established a model refugee camp to which the world's media were invited. What was to have future significance, Western aid agencies were not allowed to operate in the camps. Once the world's attention was focused elsewhere the Kurds were moved to alternative camps, concentration camps in all but name, and left to die. Out of sight, out of mind.
The US Government in the supply of military sales and security aid to Turkey is in breach of section 502B of the Foreign Assistance Act. The UK is in breach of its own self-declared 'ethical foreign policy'. All EU countries are in breach of the recently agreed EU Code of Conduct on Arms Exports (25 May 1998).
One of the oft repeated arguments to support arms exports per se is that it generates a substantial balance of payments surplus, is good for jobs, is good for profits. There is a growing body of evidence that suggests the opposite, that when soft loans, hidden subsidies are taken into account the position is reversed and that at best the effect upon balance of payments is negligible (within the UK the defence industry is subsidised by an estimated £1 billion a year). Were the sums invested in defence industry R&D and job subsidies invested in alternative growth industries (eg renewable energy, environmental projects) the payback would be considerably more in both profits and jobs.
On oft overlooked factor of the arms industry is the violent distortions it causes to the economy of the supplier country. The arms industry grabs a disproportionate share of R&D and the arms industry has a guaranteed protected market. All financed at the taxpayer's expense, or to be more accurate financed out of health, education and welfare budgets, that is wealth transfer from the poor to the military-industrial complex - military Keynesian socialism for the elites and capitalism for the poor. No other industry, with the exception of agribusiness enjoys such great advantages.
Economic arguments are not restricted to the producer countries. Arms sales are bleeding the Third World dry. One BAe Hawk ground attack aircraft (a favourite tool of the Indonesian regime in suppressing East Timorese peasants) could, if the money was redeployed, supply 1.5 million people with clean water for life.
An insidious side effect of the large-scale shipment of arms, many would consider it to be the principle aim, is the sustaining of a large military presence (plus associated foreign advisers), which either has an undue influence upon the running of the country or takes over the running of the country. This has been standard textbook strategy in all US client states (and is amply illustrated in Turkey, Indonesia and Central American terror-states). Since the soft coup which removed the Islamists from power, the military National Security Council has been running Turkey in all but name. The thin veneer of democracy is for external consumption only.
Corruption is another unpleasant side effect of the arms trade. Not just the bribing of key figures in the destination country (and the rarely reported kickbacks to the principal players in the supply consortium), but also the corruption within government of the supply countries. In the UK arms to Iraq, in the US arms to Iran (and its close links with drugs and supplies to the Contras) and associated cover-ups.
Turkey is forming military alliances with Albania, Romania, Bulgaria, Bosnia, Macedonia, Azerbaijan, Georgia and many central Asian states (former Soviet republics). Training is provided. A training centre opened in Ankara (July 1998).
Through training exercises and strategic alliances with Israel and Jordan, Turkey has reconnaissance ability over the Red Sea, Sinai Peninsular, north west Saudi Arabia and the Eastern Mediterranean.
Possibly even more worrying than the amount of weapons that the West has shipped to Turkey is the degree of technical know-how that the West has passed to Turkey. Turkey recognising that sooner or later public opinion is going to stop the sale of weapons to Turkey is placing priority on developing its own armaments industry through joint ventures and knowledge transfer. The current negotiations with Sikorsky to buy 50 S-70 Black Hawk helicopters, may instead be a joint production deal even though it will cost Turkey more. The military command is now placing the emphasis on self-reliance. Already Turkey has sophisticated weapons and support systems on the market.
The West should have learnt the hard way from its experience with both Iran and Iraq. It appears that no lessons have been learnt.
Contracts and Licencing Agreements
A sample of known contracts and licencing agreements. Value is known or estimated, date of contract or delivery. Main suppliers to Turkey are US, UK and Germany. Turkey is involved in more than 80 projects of co-production or licencing for the production of more than 1,000 armoured combat vehicles, 50 light transport aircraft, electronic warfare systems for locally built F-16s. Turkey is the world's main purchaser of attack and transport helicopters. Turkey is also the beneficiary of arms transfers from Nato members of redundant military equipment. Transfers from US, Netherlands and Germany include 1,008 tanks, 703 armed combat vehicles, 60 combat aircraft. To counter fears of eventual Western backlash and arms embargo, Turkey is forging stronger links with countries such as Israel and North Korea. With know-how gleaned from the West, Turkey has been able to establish its own defence industries, thus contributing to the wider danger of arms proliferation.
joint production deal with Lockheed Martin to produce 240 F-16s - $7 billion - 1995

joint upgrade with Israel Air Industries of 54 F-4 Phantoms - $650 million - 1997

joint product with Israel of Popeye II air-to-ground missiles - $100 million

partner in the Future Large Aircraft (to replace C-130 and C-160 transport aircraft) with UK, Belgium, Germany, Italy, Portugal and Spain

30 Cougar helicopters, the first two from France, the remainder from TAI - $450 million - 1999-2002

manufacture under licence of Land Rover Scorpion attack and reconnaissance vehicles - 1994

British Aerospace 36 Rapier surface-to-air missiles - £150 million - 1983

British Aerospace Sea Skua anti-ship missiles - 1983

British Aerospace Rapier surface-to-air missiles - £140 million - 1985

Royal Ordnance fitting of 105 mm guns to US M-48 tanks - 1985

400 Land Rover 110 4x4 vehicles for use by the Gendarmerie - £4 million - 1987

Short Brothers 40 Shorland S550 armoured personnel carriers for the Gendarmerie - 1988

Marconi Underwater Systems Tigerfish heavyweight torpedoes - £90 million - 1991

British Aerospace a three year contract to upgrade Rapier missile systems - £70 million - 1996

Vickers Defence Industries has bid to supply 800 main battlefield tanks - $3 billion - 1997

bids invited to supply 4 AWACS - $1 billion - 1998

negotiations with Sikorsky to buy 50 S-70 Black Hawk helicopters (possible co-production of at least 35), 8 CH-53 heavy transport helicopters - $700 million - 1998

bids under evaluation for attack helicopters (50% local content) - $3-4 billion - 1998
Recommendations
States cannot afford to treat the arms trade as a business like any other; still less to identify the interests of exporters with those of the wider economy. -- editorial, Financial Times

Full unfettered access to Turkish occupied Kurdistan and northern Cyprus by the International Committee of the Red Cross, humanitarian aid groups, journalists, and human rights organisations. International support and training for human rights organisations, lawyers and journalists within Turkey and occupied Cyprus.

A watertight arms embargo on Turkey. An arms embargo is in itself not enough, a freeze on the supply of hard foreign currency that is sustaining Turkey's purchasing power would have to be implemented, this would include an end to grants and soft loans, economic sanctions and a ban on tourism (Turkey and occupied northern Cyprus).

A halt to technology transfer. Made-under-licence in Turkey is adding to arms proliferation.

At a time when new members are being invited into NATO and those new members have to meet stringent economic, democratic and human rights criteria, Turkey's membership should be suspended, if within one year there has been no improvement then Turkey's suspension should be made permanent.

Turkey's application for EU membership should be rejected. Its membership of the EU Customs Union should be terminated. Turkey's membership of other bodies (eg OSCE and Council of Europe) should be suspended.

Foreign governments should not train Turkey's security forces.

The offer of a ceasefire by the PKK to be respected. The PKK to be held to account for its agreement to abide by international conventions for the conduct of war. The West to intervene and offer mediation (cf Kosovo).

Evidence to be collected of Turkish atrocities to be used for possible prosecutions in the to be created permanent International War Crimes Tribunal.

Supplier countries to diversify, to wean themselves off their dependency on arms exports. Subsidies to the arms industries to be redirected to pump-prime new industries.
---
Web Resources
---
References
James Adams, The New Spies, Pimlico, 1995
Anon, Army modernisation hampered by PKK, Jane's Defence Weekly, 19 August 1998
Anon, Turkey develops blue water force to control trade routes, Jane's Defence Weekly, 19 August 1998
Anon, Airspace control heads force plans, Jane's Defence Weekly, 19 August 1998
Ian Black & David Fairhall, Analysis: The arms trade - The profits of doom, The Guardian, 16 October 1997
Noam Chomsky, Deterring Democracy, Verso, 1991
CAAT, UK Arms Sales to Turkey, CAAT, January 1998
Tom Clancy and Steve Pieczenik, Tom Clancy's Op-Centre: Acts of War, Harper Collins, 1997
Neil Cooper, How the UK Government Subsidises the Business of Death, CAAT, 1997
Mark Curtis, The Ambiguities of Power: British Foreign Policy Since 1945, Zed Books, 1995
Anne-Marie Cusac, Stunning Technology, The Progressive, July 1996
Paul Dunne, Killing Jobs: How the UK Arms Trade Creates Unemployment, CAAT, 1996
Alan Friedman, Spider's Web: Bush Saddam, Thatcher and the Decade of Deceit, Faber and Faber, 1993
Robert Fisk, Turks defiant as Syria coverts 'stolen' territory, The Independent, 28 July 1998
FT editorial, Lethal Business, editorial, Financial Times, 15 October 1997
Toby Helm, EU agrees deal to ban arms sales to dictators, The Daily Telegraph, Tuesday 26 May 1998
Martha Honey, Guns 'R' Us, In These Times, 11 August 1997
Tony Horwitz, Gulf Crisis finds Kurds in Middle Again, Wall Street Journal, 3 December 1990
HRW, Weapons Transfers and Violations of the Laws of War in Turkey, HRW, November 1995
IISS, The Military Balance 1997/8, International Institute for Strategic Studies, 14 October 1997
Ismet G Imset, The PKK: Terrorists or Freedom Fighters [Democracy at Gunpoint, Parliamentary Human Rights Group, June 1996]
Gareth Jenkins, Yilmaz wavers at dual threat, The European, 20-26 July 1998
KIC, Turkey to buy new Black Hawk helicopters, Kurdish News Bulletin, KIC, 19-25 July 1998
David Leigh, Betrayed: The Real Story of the Matrix Churchill Trial, Bloomsbury, 1993
Lora Lumpe, Costly Giveaways, Bulletin of the Atomic Scientist, October 1996
Ian Mather, War games turn up the political heat, The European, 10-16 August 1998
Ian Mather & Askold Krushelnycky, Moscow's missile meddling raises spectre of war, The European, 6-12 April 1998
Alexander Nicoll, World arms sales growth put at 8%, Financial Times, 15 October 1997
Richard Norton-Taylor, Ethical arms policy in disarray, The Guardian, Wednesday 24 June 1998
Keith Parkins, Cyprus - a divided island, July 1998
John Pilger, Hidden Agendas, Vintage, 1998
Reuters, Turkey to seek bids for four early warning planes, Reuters, 19 March 1998
Lale Sariibrahimoglu, Turkey plans co-production of Black Hawks, Jane's Defence Weekly, 19 August 1998
Lale Sariibrahimoglu, Turkey completes evaluation of bids for helicopter, Jane's Defence Weekly, 19 August 1998
Lale Sariibrahimoglu, Procurement development to maximise technology transfer, Jane's Defence Weekly, 19 August 1998
Lale Sariibrahimoglu, Arming for Peace, Jane's Defence Weekly, 19 August 1998
Michael Smith, Cook denies new deal is 'toothless', The Daily Telegraph, Tuesday 26 May 1998
WDM, Gunrunners Gold: How the Public's Money Finances Arms Sales, World Development Movement
---
Further information on the Arming of Turkey may be obtained from:
Campaign Against Arms Trade, 11 Goodwin Street, London N4 3HQ
tel +44-171-281-0297 / fax +44-171-281-4369
e-mail caat@gn.apc.org
Web http://www.gn.apc.org/caat/
--------------------------------------
Human Rights Watch
tel +1 212 216-1277 (New York) / +1 202 371-6592 (Washington)
Web http://www.hrw.org
---
Turkey ~ Stop Arms Sales to Turkey
---
(c) Keith Parkins 1998-1999 -- January 1999 rev 6